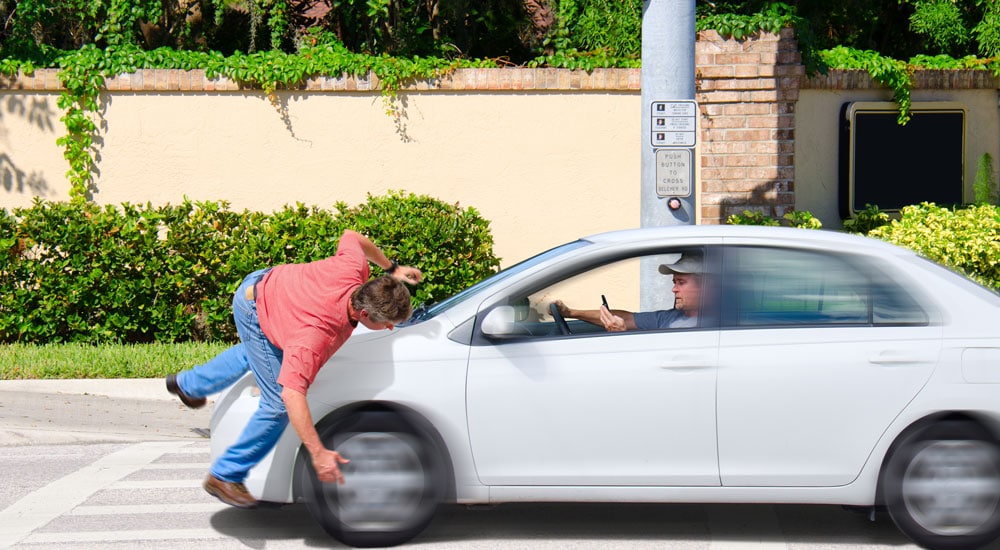 October 20, 2021
A pedestrian accident on Imperial Avenue in Lincoln Park on Sunday morning resulted in serious injuries to a 30-year-old woman. On October 17, at about 6:19 a.m., the accident occurred.
According to the San Diego Police Department, the woman was crossing Imperial Avenue mid-block near 49th street when a westbound 2015 Toyota Tacoma driven by a 52-year-old man struck her.
As a result, the woman's pelvis got fractured. She was taken to a hospital for treatment by paramedics. It is unknown whether the Tacoma driver stayed on the scene after the accident. SDPD Traffic Investigators handled the incident.
Liability in the Case of a Pedestrian Accident
It is crucial to determine who is at fault and to what extent in any pedestrian-vehicle accident. California has various right-of-way laws signified to protect pedestrians and determine that a driver is at fault in an accident. Such as 21950(a) of the California Vehicle Code provides:
Except as otherwise specified in this chapter, a vehicle driver must yield the right-of-way to a pedestrian crossing the street at a marked crosswalk or an unmarked crosswalk at an intersection.
Pedestrian accidents are common causes of personal injury cases. Therefore, an injured pedestrian must establish that the vehicle's driver was negligent to receive compensation for their injuries.
Other examples of driver negligence that a California pedestrian accident lawyer might look at include:
 Drivers exceeding the speed limit
 Driving while fatigued
 Using a cellphone or other device while driving
 Driving while intoxicated by drugs or alcohol
 Reckless driving behaviour
Pedestrian Accident Statute of Limitations in California
An injured pedestrian should seek medical assistance as soon as possible after an accident, even if they believe their injuries are minor. A pedestrian, however, who has been injured must consult with a California pedestrian accident lawyer.
According to section 335.1 of the California Code of Civil Procedure, a pedestrian who becomes injured due to the accident has two years to file a claim against those who may be liable for their accident.
If a lawsuit is not filed within this timeframe, the case may be dismissed because it is outside of the statute of limitations.
A dangerous or defective roadway is the cause of many pedestrian accidents. In these cases, the city or government agency responsible for maintaining the road may be held liable for the injuries sustained by the victim.
According to California Government Code Section 911.2, any personal injury claim against a public entity must be filed within six months of the incident.
California Pedestrian Accident Lawyers
Contact Southern California Pedestrian Accident Attorneys of Khashan Law today at 951.461.2387 if you or your family member have been a victim in an accident or as a result of someone else's negligence, intentional conduct, or recklessness.
We are committed to assisting accident victims in obtaining the maximum possible monetary compensation.
About The Author