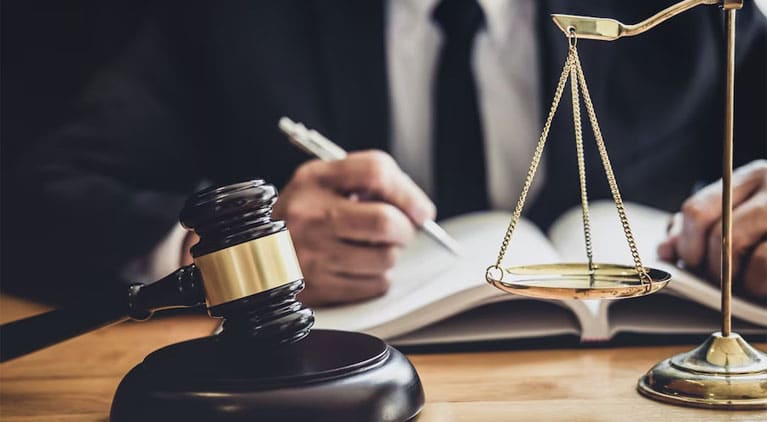 June 27, 2023
The California Supreme Court has ruled that police officers can be held accountable for any misconduct that occurs during their investigation of crimes.
This decision overrules a previous precedent set by lower courts that had protected law enforcement from lawsuits for many years.
On Thursday, the justices unanimously rejected Riverside County's claim that its deputies couldn't be held liable for leaving a man's naked body lying in plain view for eight hours while cops investigated his slaying.
Even if the officer acted "maliciously and without probable cause," California law shields officers from being sued for any harm that occurs during a criminal investigation.
The Supreme Court has now ruled that complaints of misconduct by police during investigations may be brought.
In the ruling, Justice Leondra Kruger explained that investigatory actions and prosecutions should not be treated as the same thing, even though there may be some factual overlap between the two.
This is based on previous case law defining investigatory actions as those that occur before charges are filed.
Kruger pointed out that the court made a comparable decision in 1974. However, in 1994, a state appeals court expanded the interpretation to provide police officers with protection from lawsuits related to their conduct during investigations.
Since then, lower courts have been using this ruling to dismiss cases alleging misconduct by law enforcement that did not result in prosecutions.
In response to the recent Supreme Court ruling allowing lawsuits against police for misconduct during investigations, a lawyer representing Riverside County in the case did not immediately provide a comment on Friday.
The case in question revolved around the tragic shooting and death of Jose Leon in 2017, southeast of Los Angeles in Riverside County. Following the incident, sheriff's deputies reportedly dragged Leon's body behind a police vehicle, causing his pants to fall down and exposing his genitals, as alleged in the lawsuit.
Leon's wife, Dora Leon, filed a lawsuit against the county, citing negligence and emotional distress, claiming that the police left her husband's naked body visible for hours.
However, lower courts dismissed the case, citing state law provisions that grant immunity to law enforcement officers and agencies for their conduct during investigations.
Lawyer Richard Antognini explains that police departments frequently use the defense of immunity from damage claims as soon as an officer arrives at a crime scene. This is a widely used argument. Currently, Antognini is representing Leon in a legal case related to this matter.
According to him, if they had won the Supreme Court case, the county would have been mostly protected from any problems that might arise.
Antognini explained that the recent ruling has made it simpler for victims to pursue compensation for police wrongdoing by removing an obstacle.
Nevertheless, it is crucial to remember that some aspects of police investigations are still safeguarded by immunity under California laws.
The ruling was praised by John Burris, a civil rights attorney based in California who has represented more than 1,000 victims of police misconduct across the country.
Burris is confident that the newly enacted law will play a vital role in driving police reform. He emphasizes the significance of police officers receiving sufficient training and being fully equipped with knowledge about their duties.