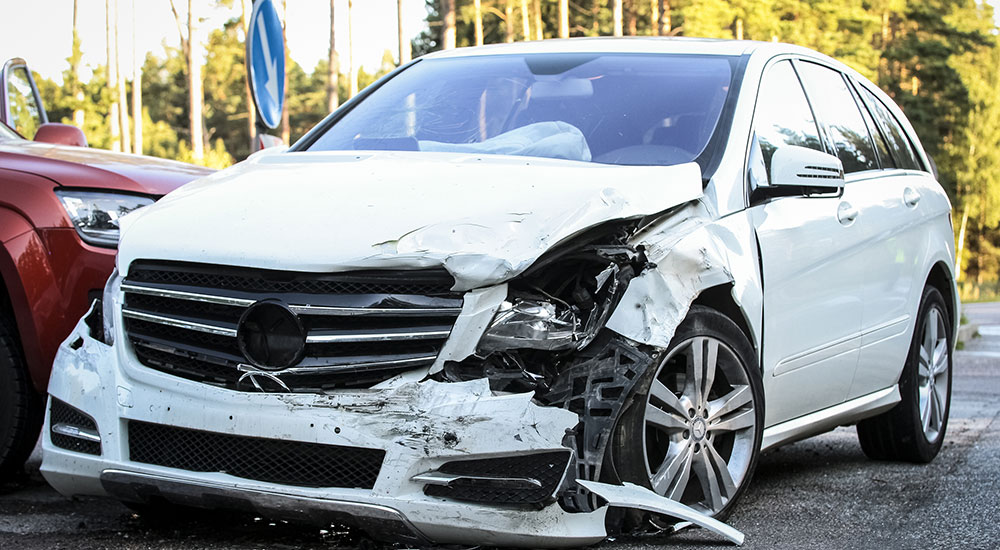 October 11, 2021
According to Los Angeles officials, a man suspected of being responsible for a fatal hit-and-run crash in North Hills was arrested after detectives found him hospitalized with injuries from the morning crash on Tuesday, October 5.
Abraham M Espinosa Velasco, 29, was arrested on suspicion of murder on Wednesday, October 6, as per the statement of the Los Angeles Police Department on Thursday, October 7.
Authorities stated his bail was set at $1 million. Velasco is accused of crashing with three other cars after driving a black Range Rover on Hayvenhurst Avenue at about 5:20 a.m. Tuesday.
According to LAPD Captain Aaron Ponce, the Range Rover was reported stolen from the Hollywood Hills area on October 3.
A 56-year-old woman was killed after being struck while driving a grey Honda Civic. The Los Angeles County Department of Medical Examiner-Coroner said Thursday that her identity was not available as notification being pending of family.
The LAPD said the Honda's passenger was taken to the hospital with moderate injuries, and another driver was treated for pain complaints. The Range Rover's driver and passenger fled on foot, as seen on the surveillance footage.
Detectives began calling local hospitals seeking information on people who checked themselves in with injuries consistent with the incident after the crash on Tuesday, according to LAPD Detective Fuentes. She said they found that Velasco checked himself in with similar injuries.
According to Fuentes, Velasco was interviewed in the hospital, but his statements contradicted his earlier information given to his doctor. Velasco was taken into custody after being released from the hospital at 5:45 p.m. on Wednesday.
According to Fuentes, he eventually told detectives about what occurred on Tuesday morning. His passenger, who is at large, is being investigated by the officials.
Compensation Claim in Hit-And-Run Accident in California
A hit-and-run driver is only found in a minority of cases. If the driver cannot be located, there is no target defendant, and the injured victim or surviving family members of a decedent person are left without a way to seek compensation for their losses.
Uninsured motorist insurance serves this purpose. When an accident victim who has uninsured motorist insurance is injured or dies as a result of injuries sustained in a crash caused by a hit-and-run driver, the victim's or the decedent's surviving family can claim compensation for damages such as:
Past and the future medical expenses
Lost past and future earnings
Suffering and pain.
Any disfigurement or disability that is permanent.
Diminished enjoyment of life
In the case of wrongful death, funeral and burial costs and any significant damages are recoverable.
Hit and Run Accident Lawyers
California Hit and run car accident lawyers at Khashan Law have wide experience and knowledge handling hit and run accident cases.
Contact us immediately at 951.461.2387 to schedule a free and confidential consultation if you or your family member have been a victim of a hit and run car accident.