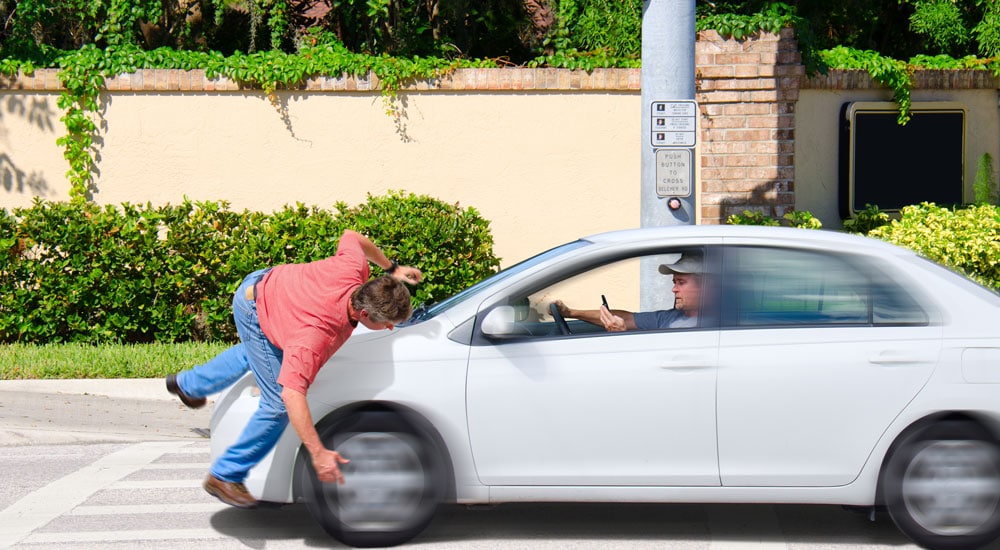 September 27, 2021
According to police, a man lost his life after being hit by a car in southeast Fresno. The accident happened near Cedar and Butler just before 8. p.m. on Friday night.
Authorities say they found the man in the middle of the street with several injuries when they arrived. They are unsure why he was on the road, but they believe he tried to get across.
After the crash, he was sent to the hospital. On Saturday, the victim was pronounced dead by officials. Adding to it, officers said the driver of a dark sedan left the area going south on Cedar.
Pedestrian Accidents Injuries
If a pedestrian is involved in a collision with a car, they are at a higher risk. As a result, carmakers have worked hard to improve vehicle safety features such as seat belts, better airbags, and crash avoidance systems.
On the other hand, a pedestrian is exposed and defenceless in a collision with a car or other motor vehicle. Hence in a crash between a vehicle and a pedestrian, the pedestrian commonly suffers serious injuries, including:
Broken bones
Injuries to the spinal cord
Various types of traumatic brain injuries
Injury to the legs and knees
Internal bleeding
Ligaments torn
Damage to the nerves
Cuts and lacerations
Accidents involving a pedestrian and a car, unfortunately, result in considerable injuries. The severity of any of the damages described above is determined by several factors, including the vehicle's speed, the angle of impact, the body part injured, the vehicle's construction, and even the location of the accident.
Compensation Claims in California Pedestrian Accident
The severity of injuries may determine the compensation available following a pedestrian accident and whether or not the victim was hurt or died due to the accident.
In the majority of pedestrian injury accidents, the injured pedestrian has the right to claim compensation.
Compensatory damages are meant to put the injured person in the same situation they would have been in if the accident hadn't happened. This involves monetary compensation for the following:
Hospital and medical bills
Counselling, occupational and physical therapy
Earnings and wages lost
Earning capacity has been lost.
Consortium loss
Loss of limb
scarring or disfigurement, pain, and suffering.
In some cases, a pedestrian injured may be allowed to claim punitive damages in California. In California, punitive damages are uncommon in personal injury lawsuits. The injured pedestrian must establish that the offender engaged in excessive or outrageous behaviour to revive punitive damages. For example, a pedestrian knockdown accident can occur when a vehicle deliberately tries to hit a person.
Pedestrian Accident Lawyers
A personal injury claim must be filed under a specific time limit, according to the law. You may lose your right to claim monetary compensation for your injuries if you wait too long to contact a personal injury attorney after a pedestrian accident. Do not let this happen!
Contact Southern California Pedestrian Accident Attorneys Khashan Law today at 951.461.2387 if you or your family member have been hurt in an accident or as a result of someone else's negligence or recklessness.