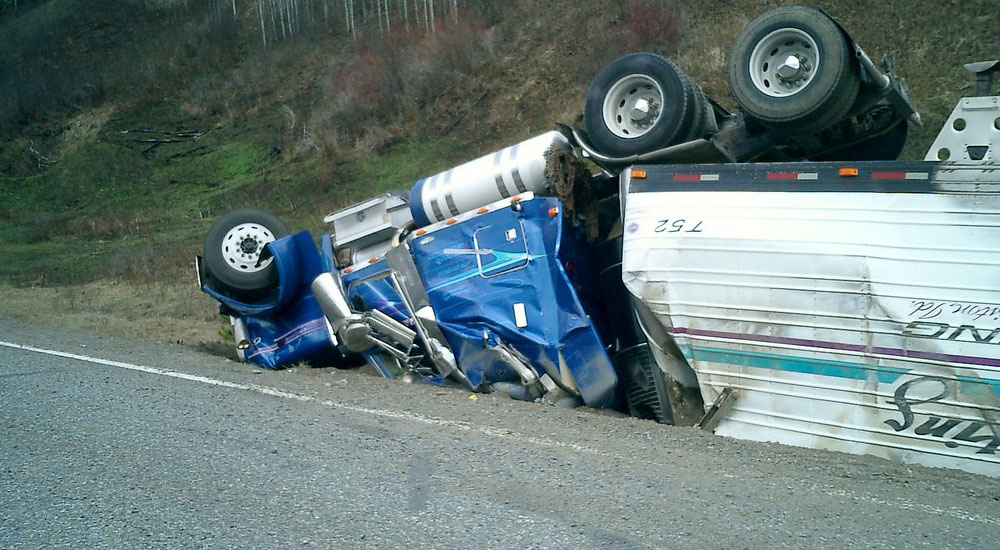 November 20, 2021
The California Highway Patrol is investigating a crash in Kings County on Tuesday morning that sent a man to the hospital.
According to officers, a Ford Expedition driver was westbound on Highway 198 near the Lemoore Avenue exit in Lemoore when his SUV rolled off the road and crashed into an orchard.
The man was thrown from the vehicle. He was not wearing a seatbelt, as per the investigators.
He was taken to a local hospital. Information about his current condition has not been released.
According to CHP officers, the misty conditions due to the fog made the road wet and slick.
The cause of the crash is further investigated.
Causes of Rollover Accidents in California
As the name suggests, a vehicle rollover occurs when any vehicle, usually a large truck or SUV, rolls over partially or entirely. A vehicle rollover can happen for various reasons, and the reason for the rollover is important in a lawsuit. To determine who is liable for a rollover, you must first understand how it occurred.
A vehicle rollover can happen due to a driver error or lack of experience dealing with an event on the road. For example, a driver in a large SUV might make a turn too sharply, jerk the wheel to avoid something on the road, or drive off onto the shoulder of the road and try to get back on too quickly. A rollover can occur as a result of any of these events.
A vehicle rollover can also happen as a result of a vehicle malfunction. For example, early SUVs were often designed to be significantly too top-heavy, making them very susceptible to rollovers. In addition, rollovers can be caused or made more likely by faulty brakes, improper weight distribution, and other design flaws.
Liability for a Rollover Accident in California
A vehicle rollover accident's cause is directly related to who is liable for the damage caused. For there to be a liability in a civil lawsuit, it must be shown that someone was negligent in some way and that the negligence contributed to or caused an accident that resulted in the injury or property damage. This is why the cause is so important.
If a driver makes an avoidable mistake that causes a rollover and causes damage to other vehicles or otherwise, that driver may be held liable for the damages caused by the collision.
On the other hand, if it can be shown that the vehicle's manufacturer was aware of a flaw that made rollovers more likely but did nothing about it, the manufacturer could be held liable for any damage caused by a rollover accident.
A dangerous roadway that was improperly designed, constructed, or maintained can even cause a vehicle rollover, leaving the city or state liable for what happened.
Rollover Accident Lawyers
An experienced California personal injury lawyer can help you figure out what and how it happened, as well as who is liable for the accident's damage and injuries. If you or a loved one has been a rollover accident victim, contact Khashan Law Firm immediately at 951.461.2387.
About The Author