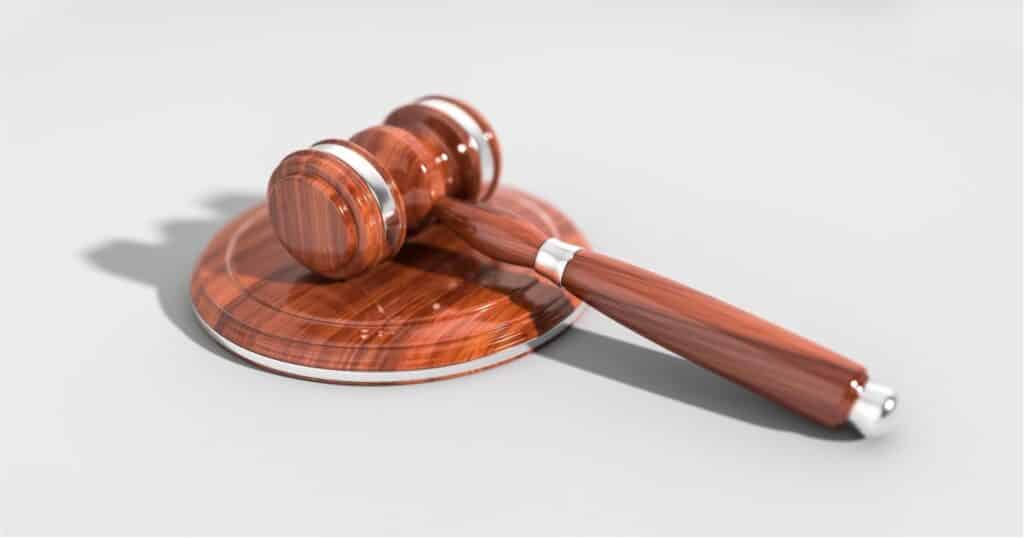 July 21, 2022
Although each birth injury lawsuit is unique, most follow the same general pattern. Knowing what to expect can put you at ease about what is to come. As a parent, preparing for a birth injury lawsuit can be intimidating. However, with the right lawyer by your side, you can confidently navigate the legal process, and you will know what to expect with a birth injury lawsuit.
What Can I Expect With a Birth Injury Lawsuit?
The following are a few essential things you should undertake:
Filing the Claim
To begin the birth injury lawsuit, you or your attorney must file the initial injury claim. You will file your case in the county where the incident occurred. Filing your claim entails completing the proper forms within the state's statute of limitations or filing deadline.

Your birth injury claim will be filed as a medical malpractice lawsuit. You have eight years from the incident date to file a birth injury claim or until your child turns 22 if he or she suffered a disability. Other types of medical malpractice lawsuits have two-year deadlines. If you miss your statute of limitations, the courts will usually not allow you to file.

According to Illinois medical malpractice law, the initial claim must also include an affidavit of merit. The affidavit states that the plaintiff or his or her attorney has consulted with an appropriate health care professional who believes the lawsuit has a "reasonable and meritorious cause." In addition, the medical professional must be knowledgeable about the relevant medical issues, practice or teach medicine, and be an expert in the subject matter of the lawsuit.

If you cannot obtain an affidavit of merit within the statute of limitations, you may have up to 90 days after filing your demand letter to attach one. If your claim lacks an affidavit of merit, it will most likely be dismissed. A birth injury lawyer can assist you in meeting the affidavit required under state law.
What Types of Birth Injury Lawsuits Can I File?
A birth injury is a broad category of physical, mental, emotional, developmental, behavioral, and other damages. They range from mild to severe and are related to pregnancy, labor, delivery, and care provided right after birth:

The most common type of birth injury is cerebral palsy, which affects mobility and is brought on by brain damage. It can result in difficulties moving, painful and spastic muscles, developmental delays, cognitive impairments, and several other potential consequences.

Skull fractures, which can result in brain damage, bleeding on the brain, and other issues, are another type of birth injury that may occur.

Cerebral palsy can result from brain injury, often brought on by asphyxiation during birth. Additionally, it may result in other issues, including cognitive decline, later behavioral problems, or even a severe illness like physical paralysis.

Spinal cord damage during birth can also be severe, but it is less common than brain damage.

Another common type of injury in the birth process is nerve damage. Damage to the brachial plexus nerves during birth can result in Erb's and other palsies. These cause paralysis, weakness, and loss of arm sensation. Facial paralysis can also be caused by nerve damage.

Jaundice, brain damage, newborn pulmonary hypertension, and other conditions that a child may be born with, if left untreated, can have long-term consequences.

Cerebral palsy can cause various complications, including emotional and cognitive limitations, seizures, oral health, and digestive issues.
Waiting for a Response
Once you or your attorney file the birth injury claim, the defendant must respond within the time frame specified (typically 30 days). Then, the defendant will either accept the claim and negotiate a settlement or will deny the claim. If you are denied, you have the option of taking the defendant to court to seek compensation.
You and your attorney will work on building your case while you wait for the defendant's response to your complaint. Your attorney will compile all evidence to support your birth injury lawsuit and the defendant's negligence.
Medical records, photographs of injuries, statements from eyewitnesses in the delivery room, prior complaints against the physician, and testimony from medical experts may all be admissible as evidence. You will collaborate with your attorney to develop a comprehensive legal strategy for the future.
Settlement Negotiations
If the defendant agrees to your claim, settlement talks can begin. The majority of birth injury claims are successfully settled out of court.
Hiring a lawyer to represent you during negotiations can improve your chances of reaching a successful compromise without needing a costly or time-consuming malpractice trial. While you focus on your child's treatment and recovery, settlement negotiations with the assistance of an attorney can ensure that you do not settle for less than your case is worth.
A birth injury settlement could cover your medical expenses, physical therapy costs, special education costs, and other economic losses. A settlement is frequently the cheapest and easiest way to resolve your birth injury case. However, it may not be enough if the defendant is unwilling to negotiate a fair amount – or if the defendant denies your claim from the start.
The Court Process
If your birth injury claim requires a trial, the court process will begin with the discovery phase. Discovery includes conducting research, gathering evidence, and interviewing people on the opposing side of the case as both sides work to collect information.
It could take months to obtain medical records and other evidence because hospitals are often relatively slow to respond to requests.
The discovery process often involves requesting documents from the opposing party and taking depositions from witnesses. The testimony of an expert medical witness is an essential part of the medical malpractice discovery process.
The trial will begin once the discovery is completed. A judge or jury will hear both sides and decide whether the plaintiff has met his or her burden of proof against the defendant. If this is the case, the courts will award an appropriate judgment amount to compensate the victim for his or her losses. If not, the plaintiff may appeal the court's decision.
Speak to a Birth Injury Attorney About Your Lawsuit
Working with an experienced birth injury attorney can help you and your family get through the claims process easily and quickly. You can avoid common mistakes, save money, and achieve better results if you take the proper steps.
Medical negligence can result in fetal distress or birth trauma, leading to birth injuries. In most cases, the child must live with a permanent congenital disability such as cerebral palsy, shoulder dystocia, or brain damage.
If you or your family member has been the victim of negligent or irresponsible medical care during childbirth, Khashan Law Firm is here to help. We will be able to fight for you and obtain financial compensation on your behalf. We also have an excellent network of leading medical experts who can help the child's recovery and treatment.
About The Author