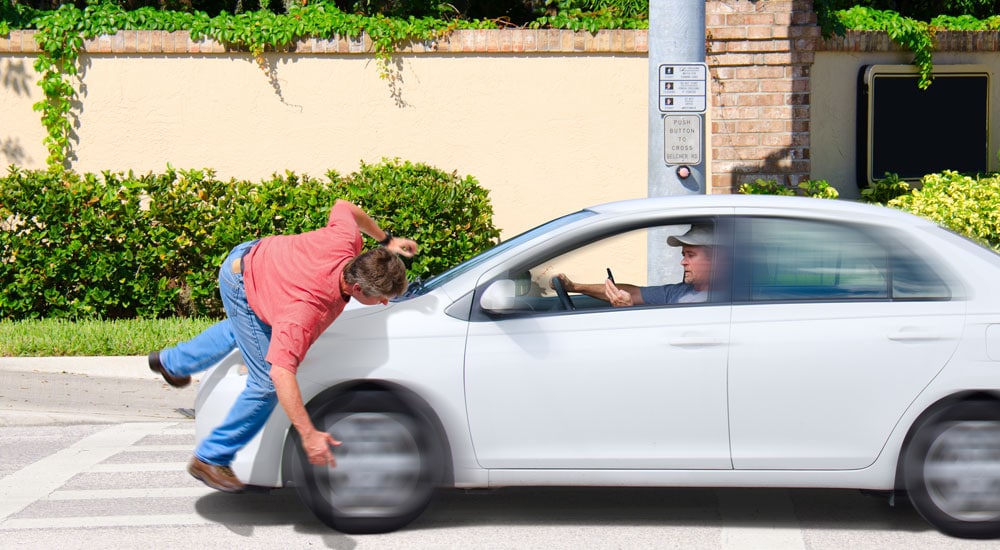 August 9, 2021
A pregnant woman and her unborn child were killed in a fatal car accident on Saturday morning in Long beach. A suspected male DUI driver was arrested after the alleged road rage incident that led to the crash.
At around 11.30 a.m. the police responded to the crash at the intersection of Long Beach Boulevard and 52nd Street. On arrival, the officers found a GMC pickup truck and 2 more vehicles involved in the collision. Three occupants of the GMC truck were found injured.
The pickup truck was being driven by 26-year-old Miguel Larios along with a woman who was determined to be eight months pregnant and a 10-year-old boy. The truck was travelling at high speed and was southbound on Long Beach Boulevard in North Long Beach.
According to the police, Larios got involved in a road rage incident with a second vehicle for several blocks. During the road rage incident, Larios's pickup truck collided with an uninvolved Toyota Corolla which was trying to move away from the curb near Mountain View Street and Long Beach Boulevard.
Larios lost control of his vehicle and crashed into a parked, unoccupied pickup truck just north of 52nd Street. First-responders at the crash site rushed Larios and his passengers to the hospital. Larios and the 10-year-old boy suffered minor injuries, but the woman and her unborn child suffered critical injuries. The woman and the baby later died at the hospital.
The identity of the woman is unknown and identified as a 23-year-old resident of Long Beach. Larios has been arrested by the police on suspicion of two counts of gross vehicular manslaughter while intoxicated, one count of driving under the influence and one count of child endangerment. Presently he was being held on $200,000 bail.
DUI accidents in California
DUI accidents are different from most other motor vehicle accidents. A DUI accident often involves a criminal and a civil case. In most cases of a DUI accident, the at-fault driver is arrested and prosecuted by the state. A criminal DUI case by the state is different from a civil lawsuit filed by the victim or their families for seeking compensation for the damages suffered due to the accident.
They can file a claim with the at-fault party's insurance company or file a case in court. The criminal case aims at punishing the wrongful actions of the at-fault drivers whereas the criminal case is aimed at seeking justice and compensation for the victims.
The compensation in a DUI accident includes both economic and non-economic losses. Economic damages include monetary losses like medical and hospitalization expenses, loss of wages or income, property damage etc. Non-economic damages involve personal losses including emotional and mental anguish and sufferings suffered.
Some of the damages which can be claimed in a DUI accident in California are:
Medical expenses, present and future
Loss of current wages or income
Pain and suffering, including emotional and mental distress
Impact on living lifestyle
Loss of consortium
Wrongful death of a family member
If you or your loved one has suffered injuries or is killed in a California drunk driving (DUI) accident, get in touch with our team of legal experts at Khashan Law on 951.461.2387 to schedule a free and confidential consultation and evaluation of your case.
About The Author