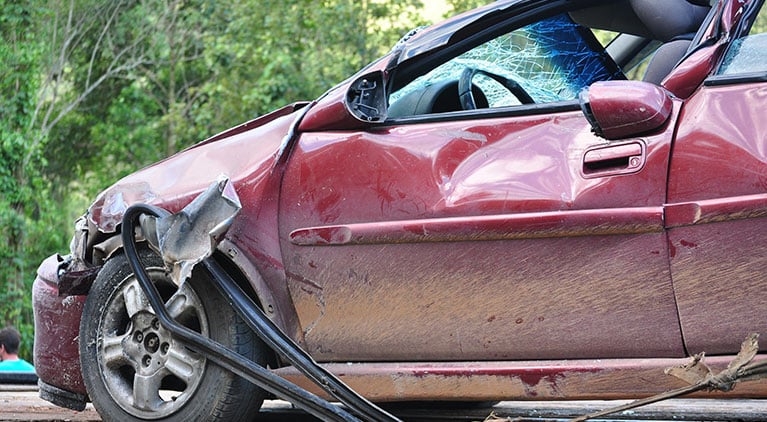 April 12, 2023
Fullerton, California: A multi-vehicle crash on Easter Sunday, 9th April, resulted in the death of a 70-year-old pedestrian and a motorcyclist. The incident occurred at approximately 9 a.m. near the intersection of Magnolia and Flower Avenues.
When police arrived at the scene, they found an Audi sedan, a Toyota Sienna minivan, and a Yamaha R6 motorcycle with "significant damage." The pedestrian was pronounced dead at the scene, while the motorcyclist was rushed to the hospital with life-threatening injuries but eventually succumbed to them.
According to witnesses, the motorcyclist and the Audi driver were both driving northbound on Magnolia from Orangethorpe "at a high rate of speed." They allegedly collided with the minivan, which was making a turn onto Flower from southbound Magnolia.
Reports indicate that witnesses saw the motorcyclist and Audi driver "racing" at the time of the crash.
In a recent press release, authorities disclosed that the incident occurred when a motorcycle collided with a van, causing the 35-year-old rider to be ejected from his vehicle. Meanwhile, an Audi also struck the same van, veered off the road, and hit both the pedestrian and bicyclist on a nearby sidewalk.
According to police, the incident caused a gas leak when the Audi crashed into a telephone pole near a nearby home. As a result, residents had to be evacuated temporarily, and the gas was shut off briefly to minimize the risk of any further damage, and residents have since returned to their homes.
The driver of the minivan and a 15-year-old boy both got treatment for their minor injuries. According to authorities, the driver of the Audi only reported experiencing some back pain.
Investigators have been working to establish the cause of the crash, and while they do not believe drugs or alcohol played a role, they have not ruled out other possible factors.
Police are urging anyone with information related to the collision to contact Fullerton Police Traffic Accident Investigator Manes at (714) 738-6815. Alternatively, you can submit an anonymous tip by calling Orange County Crime Stoppers.