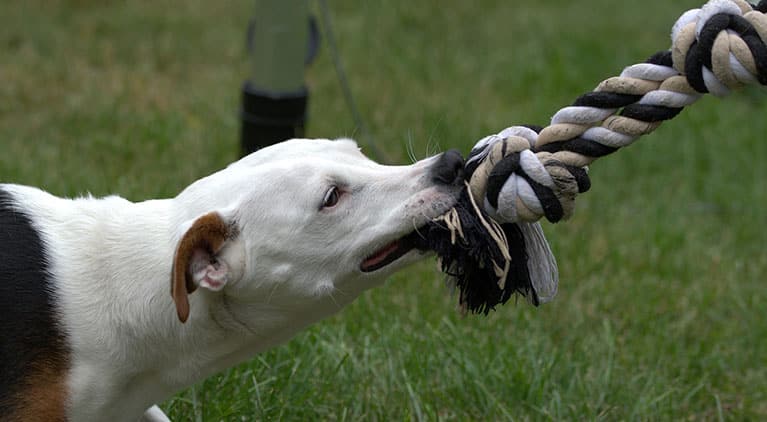 May 3, 2023
Dogs are known as Man's best friends. They can provide boundless love and companionship but even the gentlest dogs can cause property damage or personal injuries.
If you or your loved one has been attacked by a dog and have had to undergo treatment or suffered losses, you may need to hire a law firm which will help you file a dog bite lawsuit.
Each state has different dog bite laws. A local dog bite injury attorney can explain to you all the legal options and help you file a personal injury claim for the dog bite injuries sustained.
What are the legal options available to dog bite victims?
Dog bite victims have several legal options to pursue to recover for the property damage and injuries suffered. They can file an insurance claim with the dog owner's insurance company.
Most of the homeowner's insurance policies cover dog bite claims for attacks that occurred on the insured's property. Some insurance policies also cover dog bites or attacks that occurred off the property if the dog is owned by the insured.
An experienced dog bite attorney can represent the victim and help deal with the insurance company to negotiate a fair settlement.
Victims can also file a dog bite lawsuit against the dog's owner or caretaker for damages suffered. Some states follow the strict liability rule while some follow the one-bite rule.
California follows the Strict liability law where the owner is held responsible for injuries caused by their dogs, even if the dog has never previously bitten someone or shown aggressive tendencies.
Dog bite attorneys are aware of the laws and rules of a specific state. They know how to calculate the damages and how to present the victim's case most effectively.
Hence it is advisable to hire a dog bite injury attorney to ensure your case is represented well and you receive the fair compensation you deserve.
Before choosing a dog bite injury attorney, it is important to do thorough research. Dog bite cases are complex and require representation by qualified, experienced attorneys.
Below mentioned are tips on how to choose a dog bite injury attorney:
1. Experience in handling dog bite cases – Ensure you are choosing an experienced attorney who has successfully handled dog bite cases. Ask the attorney about the number of dog bite cases they have handled, and the results they have achieved.
Experienced dog bite attorneys have the required knowledge to evaluate the injuries sustained, damages suffered and pain and suffering in a way that helps them get the best settlement possible for your situation. An inexperienced attorney may miss out on noting down the damages suffered and fail to get a fair settlement.
2. Positive referrals – Check with family, friends, and colleagues if they know of any reputable dog bite attorneys with whom they have worked or have heard about. A positive referral from a known person about the attorney is the best way to select an experienced and successful dog bite injuries attorney.
3. Check reviews – Most experienced and well-established lawyers have a strong online presence. Look for reviews and ratings of the attorney online on their website or social media platforms or on review sites like Yelp. These reviews and ratings will give you a better idea about the reliability of the attorney and their success rate.
4. Ask questions – Before handing over your case to an attorney, book a consultation with them. Ask them questions about their experience and approach to dog bite cases. Ensure that you are comfortable with the attorney and confident in their ability to handle your case.
5. Contingency Basis – After you've shortlisted a few dog bite attorneys based on their reviews, referrals and ratings. Next, you should look at their charges.
Most experienced attorneys offer a free consultation and offer their services on a contingency basis. On a contingency basis means the lawyer will not take any fees unless they are able to secure compensation for the client.
They take a percentage of the recovery as their fees. This is very helpful for the victims and their families as they do not have to bear the burden of legal fees along with the already occurring medical expenses and income loss.
Contact Khashan Law Firm – Dog bite injuries attorneys
Choosing a dog bite injury attorney can be a daunting task, but following the above-mentioned tips can help you find the best attorney for your case.
If you or your loved one is a victim of an animal attack, our team of specialized dog bite attorneys can help you. At Khashan Law Firm we have years of experience representing our clients in dog bite cases, along with all types of personal injury claims. To set up a free consultation and know more about our services, contact us today.
About The Author