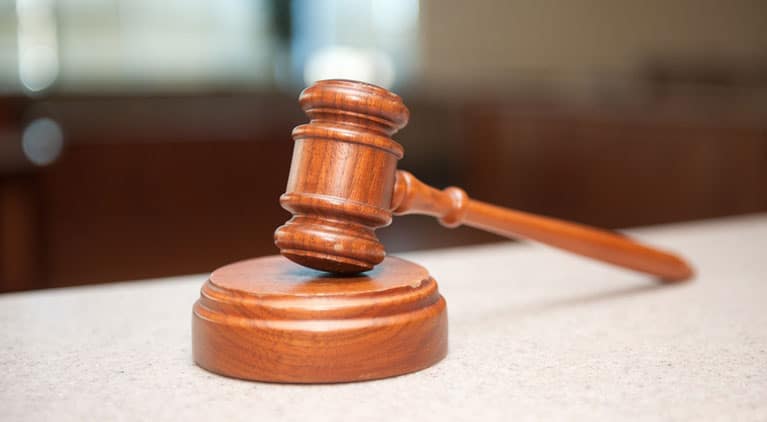 October 19, 2022
It can be difficult to know what to do if you are the parent of a child injured during birth. You may not know how to find birth injury lawyers who will understand your situation and assist you in getting through this difficult time. The good news is that birth injury law firms can help you. They specialize in assisting families like yours in obtaining the care and compensation they require after a birth injury. 
A birth injury lawyer is a person who specializes in representing people who have been injured due to medical malpractice. Birth injuries are those injuries that occur at birth, including any complications that may arise from childbirth. In addition, these injuries may result from medical negligence, such as failure to diagnose a condition, improper treatment, or lack of informed consent. A birth injury lawyer can help you get compensation for these damages.
If your child suffered a birth injury, you could get the treatment and compensation you need by hiring an expert birth injury lawyer from a birth injury law firm. An accomplished birth injury lawyer can assist you in filing a claim and obtaining the care your child needs if you believe that medical malpractice led to the birth injury of your child.
What Can The Birth Injury Lawyers Do for You?
You might need to hire a birth injury lawyer if you think that medical negligence led to your child's birth injury. You may require legal advice if, among other things, your insurance provider has refused to provide coverage or benefits, if you have been requested to sign a release or waiver, or if the hospital or your medical providers are refusing to cooperate. For a free consultation, get in touch with a birth injury legal firm if you have any questions. They can aid in your decision regarding whether or not you should engage in legal representation. 
Before you start the birth injury claims process, our birth injury lawyers will provide a free consultation. You can meet with a birth injury lawyer at our office or another convenient location of your choosing.
During the appointment, They will find out more about you. They will help you with things like when and how long ago you first had doubts about a birth injury. Moreover, be interested in how the injury affected your family's and your child's lives.
Birth Injury Lawyers work closely with mothers and families who have suffered injury during childbirth. Their primary focus is to help them get compensation for their injuries and medical bills.
A birth injury lawyer works for a law firm and specializes in representing clients who have suffered injuries at the hands of others. If a person suffers bodily harm due to negligence, they may be entitled to compensation for their medical expenses and lost wages. Birth injury lawyers work under the supervision of a personal injury attorney and assist them in cases where people have been injured while giving birth.
 The duties of a birth injury lawyer include
researching the causes of injury and negligence,
determining whether or not the case should go to trial,
negotiating settlements, and
testifying about damages if a lawsuit goes to court.
A good birth injury lawyer will be able to answer questions regarding the legal system and how to proceed with a case.
Types of Birth Injuries
A severe birth injury occurs in three out of every hundred births. During labor and delivery, oxygen deprivation can occur. In addition, the umbilical cord may twist or compress, or the baby may be too large to pass through the birth canal.
Many birth injuries, particularly to the brain, can be caused by a medical error made during delivery by doctors, hospitals, or other medical professionals, resulting in an injured child with birth trauma.
Birth injuries can happen due to medical mistakes such as:
Failure to recognize and address pregnancy issues such as infection, pregnancy-induced hypertension, or gestational diabetes.
Giving a mother prescription medication that has dangerous side effects
Failure to respond immediately to bleeding, umbilical cord entanglement, or fetal distress
Delayed the Cesarean section (or C-section) even if dire issues arise
Complications from premature delivery
Inappropriately using a vacuum extractor, forceps, or another device.
Inadequate baby health monitoring immediately after birth
Incorrect medication or dosage or type of medication
Misunderstandings between nurses and doctors
Medical malpractice might have contributed to your child's birth injury if any of these events occurred before, during, or after your child's labor.
You can seek fair and complete compensation for your child's injuries by filing a lawsuit. A legal claim can also bring issues to light and compel hospitals or medical professionals to make the necessary changes to prevent future birth injuries.
How Long Do You Have to File a Birth Injury Lawsuit?
A birth injury lawsuit is a type of medical malpractice claim. In most cases, a medical malpractice lawsuit must be filed within two years of the negligent act, omission, or injury. The claim must be filed within four years of the negligent act or neglect. This is referred to as the statute of limitations. Other rules may apply to your child's situation.
Get The Help From a Law Firm For Birth Injury Lawsuit Today!
Birth injuries can be financially and emotionally devastating to families. Therefore, birth injury lawsuits are a vital step for families. These lawsuits could be used to help pay for the high cost of birth injury treatment. This could aid in the reduction of emotional stress in a family.
With a top birth injury lawyer on your side who has a proven track record of success, your birth injury claim will be processed and handled faster and better.
A birth defect is a problem that occurs in a baby before it is born. Birth injuries are different from other types of injuries because they are caused by physical trauma during the birthing process. These injuries are almost certainly avoidable. Baby can suffer from minor bruising to severe issues such as permanent nerve, brain, or spinal cord damage.
If you or a member of your family has been the victim of negligent or irresponsible medical care during childbirth, Khashan Lawis here to help. We will be able to fight for you and obtain financial compensation on your behalf. We also have an excellent network of leading medical experts who can assist and help with the child's recovery and treatment.
Please call us today at (951) 461-2387 for a free, confidential consultation.