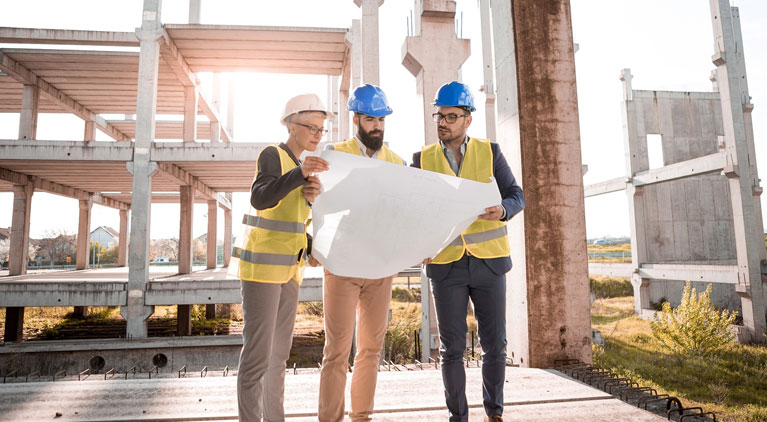 November 9, 2022
You may not realize it, but construction accidents happen frequently. In fact, they occur at least once per day on average. Therefore, you could be entitled to compensation if you were injured while working at a job site because of someone else's negligence. In order to collect compensation, you need to hire a personal injury lawyer specializing in construction accidents to represent you. Your lawyer will be able to investigate the circumstances surrounding your injury and determine whether or not you are entitled to compensation.
What are the benefits of Hiring a Construction Accident lawyer?
If you have been injured in a construction accident, you may be wondering what the benefits of hiring a construction accident lawyer are. A good lawyer can help you get the compensation you rightfully deserve and can also help protect your rights if you are ever sued in connection with your injury. Here are some of the benefits of hiring a construction accident lawyer:
You can get compensation-
If you have been injured in a construction accident, then you may be entitled to receive compensation for any medical expenses that you incur. If you do not know whether or not you qualify for compensation, then you should contact a personal injury attorney who specializes in construction accidents. An excellent personal injury lawyer will be able to help you determine if you are eligible for compensation.
A construction accident lawyer can help you receive compensation for medical bills, lost wages, pain, and suffering, and any other damages that you suffered due to the negligence of others.
Help you file a claim
When you work on a construction site, you need to know what to do if you get hurt. However, you might not always know how to file a claim or whom to turn to for help. Having a construction accident lawyer on your side can make things much more manageable.
 Rights and responsibility
A construction accident lawyer will be able to help you understand your rights and responsibilities under the law. They will also be able to explain your options regarding filing a lawsuit.
Handles the situation with the insurance company
The lawyer knows how to manage insurance companies and their claims adjusters. They will be able to negotiate on your behalf to ensure that you receive fair compensation for your injuries.
Protects your rights
A construction accident lawyer is familiar with the laws governing construction sites. They will know how to protect your legal rights and ensure that you receive the maximum amount of compensation possible.
Maintain track of your case
The construction accident lawyers understand the importance of keeping good records. They will keep track of everything that happens in your case. In addition, they will document all of your interactions with the insurance company and the court system.
Experience
A construction accident lawyer has experience handling cases similar to yours. He or she will have seen many different types of situations before and will be able to offer advice based on their experiences.
Peace of mind
A lawyer gives you the opportunity to focus on recovering from your injury instead of worrying about the legal aspects of your case.
Get the best lawyer by your side!
A construction accident lawyer helps you avoid making costly mistakes. They will guide you throughout the entire process and ensure that you follow the correct procedures. The lawyer provides peace of mind. And will take care of all of the details involved in your case. He will ensure that you receive the best representation possible and that you are fully informed about your situation.
The lawyer makes sure that you are adequately compensated for your injuries. They will fight hard to ensure that you receive the money that you deserve. It also works on contingency. That means they do not charge you anything unless you win your case.
Construction accident lawyers who are aggressive and knowledgeable can be found at Khashan Law Firm. Your legal rights will be upheld and protected, and we will fight for you to get the fair compensation you are due. To arrange a free initial consultation, call 951.461.2387 today! Injury cases resulting from accidents are handled on a contingency basis – no recovery, no fee!
About The Author