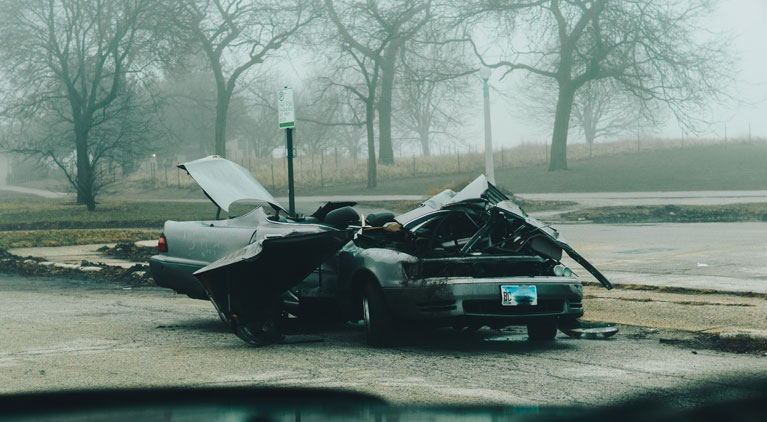 November 13, 2021
In a multi-vehicle crash on the 215 Freeway in Riverside on Thursday morning, at least one person was killed, and several people were injured, including children.
The crash occurred around 7 a.m. on the southbound lanes near Box Springs. According to the California Highway Patrol, a collision between an Enterprise moving truck and a Ford truck led to an SUV hitting a freeway pillar.
At the scene, at least one person was pronounced dead. The gender or age of that person has not been released.
Six others were transported to hospitals in critical condition, some of whom had to be cut out of the wreckage by firefighters. According to Riverside Fire Battalion Chief Bruce Vanderhorst, several of those people were children who suffered serious injuries.
According to the CHP, at least one child sustained a head injury.
For several hours, a Sigalert was issued for the southbound 215 transition road.
Common Causes of Multi-Vehicle Accidents 
Drivers error, road conditions, and other factors can cause multi-vehicle accidents. The following contributing factors are common in multi-vehicle accidents:
Weather conditions can include slippery roads, wet roads, snow, rain, ice, and fog.
Exceeding the posted speed limit.
Falling asleep at the wheel due to tiredness
Driving under the influence of drugs or alcohol.
The use of cellular devices has risen in recent years, increasing the number of accidents caused by distracted drivers.
Multi-Vehicle Accident Lawyers
Damages are divided between negligent parties depending on their percentage of fault for causing the accident under California's pure comparative fault law. As a result, in a multi-vehicle accident, contributing factors are crucial.
Even if a driver had a small percentage of fault, he or she might be able to obtain compensation from other drivers who had higher percentages of fault in the accident.
Accident cases can be challenging to win, especially when they involve complex areas of law such as comparative fault. Each insurance company involved in the claim tries to blame the accident on other drivers as much as possible.
As a result, the insurance companies' liability for damages is reduced, and they pay less to settle their portion of the injury claims.
One of the best ways to protect your legal rights and best interests is to hire an experienced California personal injury attorney. An experienced car accident attorney has the resources and abilities necessary to research and develop a multi-vehicle accident claim.
In addition, an experienced attorney understands the necessity of using the help of experts to investigate the accident and place blame on the correct individuals.
Let our legal team fight for the compensation you deserve if you or your family member have been a victim of a multi-vehicle accident. Contact Khashan Law Firm immediately at 951.461.2387 to make an appointment for a free consultation.