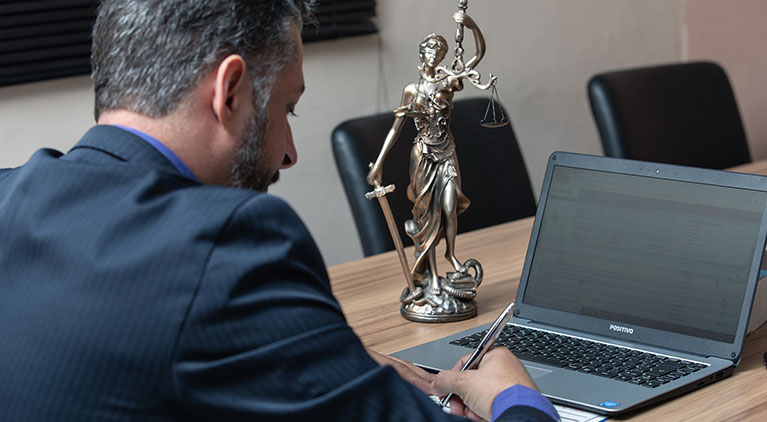 December 27, 2021
Accidents can be devastating, leaving the victims traumatized and helpless. Even before these victims are back on their feet, trying to leave behind the scars of the accident, they are bombarded with calls and requests from insurance companies, doctors, police etc. At a time when these poor victims are supposed to be focusing on healing and recovery, they are left stressed and worried wondering how they will be able to cope up with their losses and damages suffered.
This is when a personal injury lawyer can be helpful. Lawyers can be your biggest support when you are already down and out after an accident.
Who is a personal injury lawyer?
A personal injury lawyer provides legal services to individuals who have been injured and hurt psychologically or physiologically due to the negligence of another person, company, government agency etc. Personal injury lawyers practice in the field of 'Tort Law' that focuses on civil litigation for accidents caused due to negligence.
They represent the victims and help them recover financial compensation to cover the cost of medical treatment, lost wages or income, cost of pain and suffering etc.
The main goal of a personal injury lawyer is to make their client ("plaintiff") whole again and discourage others from committing a similar offense.
Some of the most common examples of personal injury cases are motor vehicle accidents, slip and fall accidents, construction accidents, defective products, workplace injuries and medical negligence or malpractice etc.
What does a personal injury lawyer do?
A personal injury lawyer performs many important duties, some of the most common functions performed are:
Explains the legal issues and rights of the victim
A personal injury lawyer has the knowledge and experience to handle personal injury cases. They explain to the victim and their families what kind of legal issues can affect their rights. Every state in the United States has different laws pertaining to the statute of limitations or comparative negligence rules. They explain the law and the limitations pertaining to their case and what steps need to be taken to ensure the case is not dismissed.
Offers guidance and advice
A personal injury lawyer can explain and make the clients understand the complicated legal process. They can help understand the different medical and insurance jargon, and get through the pile of paperwork that needs to be completed in personal injury cases.
They guide their clients to not provide a statement to the defendant's insurance company because most of the times they try to deny the claim or offer a very meagre settlement amount. A personal injury lawyer may also advice their client to undergo medical treatment and checkup to determine the impact of the accident.
A personal injury attorney can also offer unbiased and detached opinions about the case which helps the client to take the best possible decision that is not clouded by fear, anger, frustration or stress.
Most personal injury cases do not reach a trial as most of them are settled before a lawsuit is filed. However, if the insurance company refuses to settle the claim or offers a very less amount, the victim may have to take the case to court by filing a lawsuit.
Litigation is complex and requires following the proper legal process and adhering to the rules and regulations. It is difficult for a layman to understand and follow the legal procedures. A personal injury lawyer can efficiently represent the victim in the court of law and try to win the best settlement for their clients.
Some other ways in which a personal injury lawyer can help:
Professional investigation
Many personal injury law firms have their own private investigators who visit the scene of the accident and document it, interview the witnesses and collect evidence. They may also hire external parties like accident reconstruction experts who can help if the accident case is in dispute.
Contacts with medical providers
A personal injury lawyer may have connections with good medical professionals who may agree to offer medical services to the client in favor of a lien on any future settlement. These specialists with their experience and understanding may also help recommend a particular specialist who has efficiently handled similar cases before.
Assessing the actual damages
Most victims can only think about the immediate impact of an accident. They are interested in receiving a quick settlement so that they can pay off the mounting medical bills or get their vehicle repaired.
However, a personal injury lawyer who has experience in handling several such cases on a regular basis can help in determining an accurate estimate of the real and long-term effects of the injuries. For example, loss of wages or loss of future earning capacity in case the victim is disabled in the accident.
A personal injury lawyer can help in negotiating with an insurance company before or after a lawsuit is filed in court.
Moreover, they can also help litigate a case if the settlement offered is not acceptable or the claim is denied.
A personal injury lawyer may also need to arbitrate if the victim's insurance company is also involved. They can help to present the case in front of a neutral arbitrator. They can assist in mediation by helping the victim and the person responsible for the injury to reach a solution out of court with the help of a third-party neutral.
Hiring a Personal Injury Lawyer
If you or your family member has been involved in a serious accident, you need to hire a personal injury law firm that's willing to represent your interests and work hard for you. Look for a lawyer or law firm that has the required resources and experience to handle your case. Hire a lawyer who offers free consultation and works on a contingency fee basis so that you don't have to worry about additional expenditures.