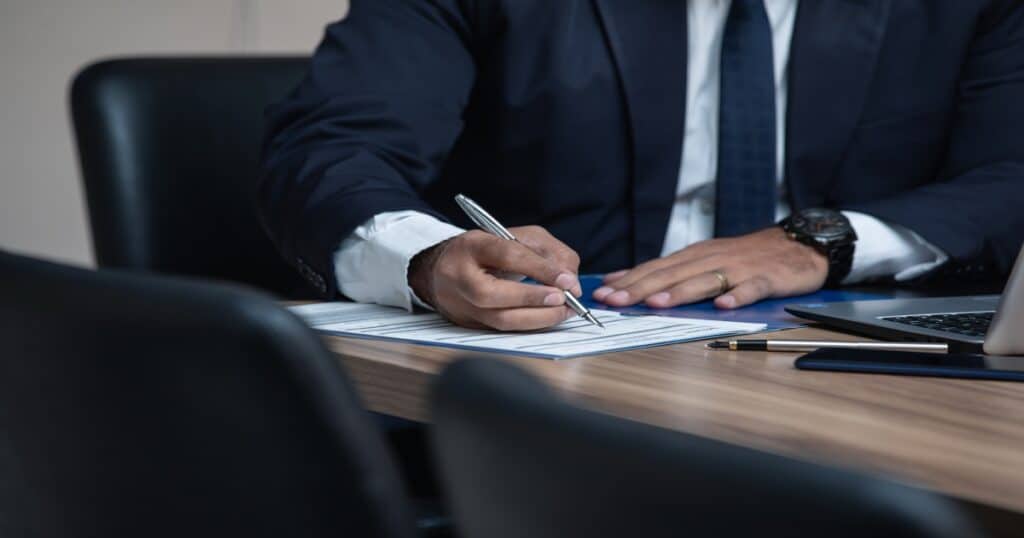 April 22, 2022
Slipping and falling can be extremely dangerous, and if you have been injured due to the negligence of a commercial property owner, your road to recovery can be difficult.
If you find yourself in this difficult situation, one of the most important steps you can take to protect your legal rights and rightful compensation is to retain an experienced slip and fall accident lawyer early in the process.
Reasons You Need a slip and fall accident Attorney
Some personal injury cases do not necessitate the assistance of a lawyer. As long as you are comfortable doing so, you are probably fine filing an injury claim on your own after a minor car accident in which the other driver is clearly at fault. However, for two main reasons, most slip and fall cases are not suitable for self-representation.
First, the cause of a slip and fall accident is not always obvious, and property owners (and their insurers) are not in the business of accepting legal responsibility for an accident unless liability is obvious. Second, it is common for slip and fall defendants to claim that the plaintiff's injuries (damages) are not as severe as they claim.
The first job of an attorney in a slip and fall case is to get the defendant's attention and the insurance company, who may not take a self-represented claimant seriously. However, because these cases typically revolve around liability and damages, let's look at how a lawyer's assistance can be vital on these important issues.
An experienced attorney can assist you in a variety of ways:
Gathering evidence
An attorney can help you obtain the evidence to prove liability and damages, such as the accident report, medical records, expert reports, and business surveillance tapes. An experienced lawyer will be able to obtain the surveillance tapes shortly after your fall before they are taped over, which you would be unable to do on your own.
Interviewing witnesses
If all of the witnesses' contact information is not available, an attorney will know how to locate them and can do so early in your case while the witnesses' memories are still fresh.
Researching similar cases
An attorney who handles slip and fall cases will be familiar with the statutes and case law that may apply to your case and may be able to assist you in proving your right to compensation.
Hiring expert witnesses
In your case, you may require the services of several experts, including your treating physician or another medical expert, an accident reconstruction expert, and a vocational rehabilitation therapist. In addition, an experienced attorney will have qualified local experts and can hire to assist you in building your case against the negligent party.
Establishing Power of Attorney
Set power of attorney in the event of brain damage or incapacity. No one, not even a spouse, parent (if you are over the age of 18), or another family member, has the legal authority to sign your signature or make medical decisions unless you have legal power of attorney or a court-ordered guardianship.
Working with adjusters and attorneys
An attorney whose practise consists primarily of slip and fall cases is more likely to have contacts with insurance adjusters and attorneys who represent insurance companies.
These personal contacts can assist your attorney in obtaining a better settlement for you. Because of his personal relationship with them, the lawyer will know the best strategy to use in negotiations, resulting in a larger settlement for you.
Conducting a trial
Not every case settles, and you do not want an attorney who takes whatever he can get for your case to avoid going to trial. When settlement negotiations fail, you need an attorney who has conducted jury trials, is competent in trial work and is not afraid to take your case to trial.
When You Suffer, You Should Know Where to Turn
Slip and fall injuries are common, and victims often suffer long-term back, spinal, and traumatic brain injuries. Therefore, you must retain an attorney regardless of where you fall to obtain the compensation you deserve for your medical bills, lost wages, and pain and suffering.
Your Slip and Fall attorneys must prove that someone else's error or negligence caused the accident to win a premises liability claim. Unfortunately, proving liability in a slip and fall accident is not always easy, so you should document the injury scene and then hire experienced slip & fall lawyers who can further document the case.
If you or a family member has been injured in a Slip and Fall accident that could have been avoided, our specialized team of Slip and Fall Lawyers at Khashan Law firm can work on your case and help you relieve your financial strain by fighting for your compensation from the responsible parties. Call (951) 461-2387 for a free consultation.
About The Author